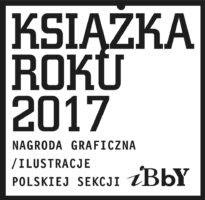 "Twenty-five contemporary Polish illustrators and graphic designers were asked to share their visual interpretations of the pieces on display. Moreover, the exhibition will also share the stories behind each of the designs: find out about the designers, their inspirations and their creative process.

Illustrators & graphic designers who contributed to the exhibition:
Jacek Ambrożewski, Edgar Bąk, Maciek Blaźniak, Katarzyna Bogucka, Ada Buchholc, Iwona Chmielewska, Robert Czajka, Agata Dudek, Emilia Dziubak, Małgorzata Gurowska, Monika Hanulak, Marta Ignerska, Tymek Jezierski, Paweł Jońca, Agata Królak, Grażka Lange, Patryk Mogilnicki, Piotr Młodożeniec, Ania Niemierko, Ola Niepsuj, Marianna Oklejak, Paweł Pawlak, Dawid Ryski, Marianna Sztyma"