Kulczyk Silverstein Properties
(KSP) is a privately held, international real estate development, investment and management firm based in Warsaw, Poland.
I was asked by KSP to create a Christmas gift for key clients. The project brief included the creation of illustration printed in a limited edition of 140 high-quality signed giglée prints, design of a special wrapping paper and a Christmas card design, based on the illustration.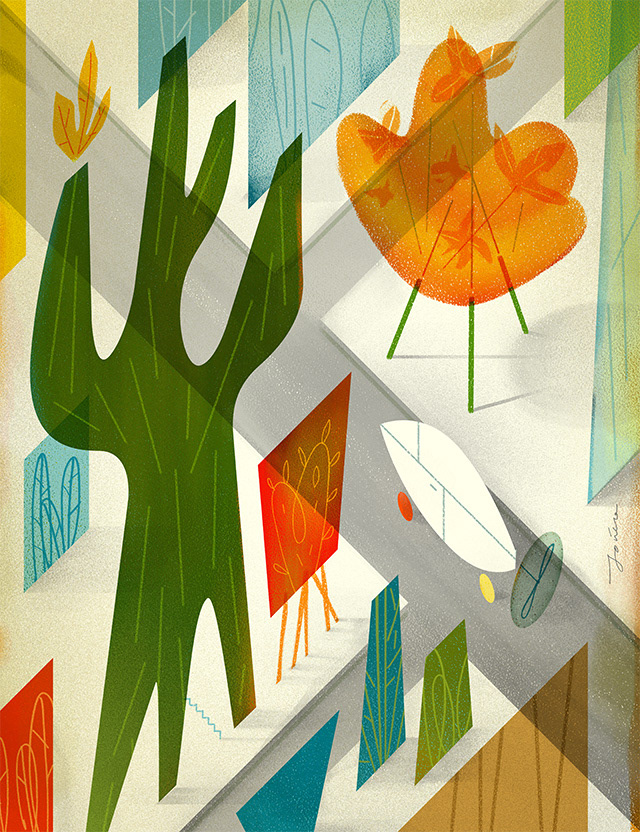 "Real Estate" was the starting point for this creation. I decided to build a futuristic eco city with natural shapes and colors.