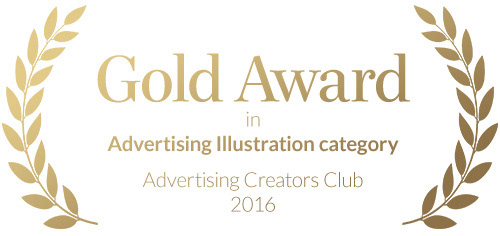 "An exhibition organised by Culture.pl at Milan Design Week 2015 will break the barriers between exhibits and visitors, between design and user. The presentation will invite guests to interact with the objects and will remind everyone that design can be a source of fun and inspiration.
The exhibition will be accompanied by a limited series of 8 illustrations designed by Poland's key illustrators: Patryk Mogilnicki, Edgar Bąk, Dominik Cymer, Dawid Ryski, Gosia Gurowska, Kasia Bogucka, Paweł Jońca and Monika Hanulak. The illustrations are the designer's interpretation of the "Polska Design" slogan. Each day a hundred signed posters will be handed out to the visitors!" - 
Culture.pl
Limited slikscreen edition is gone, but you can still buy a digital print on my 
Etsy store
.